Chinese Laundry #popup dinner 17th - 18th of April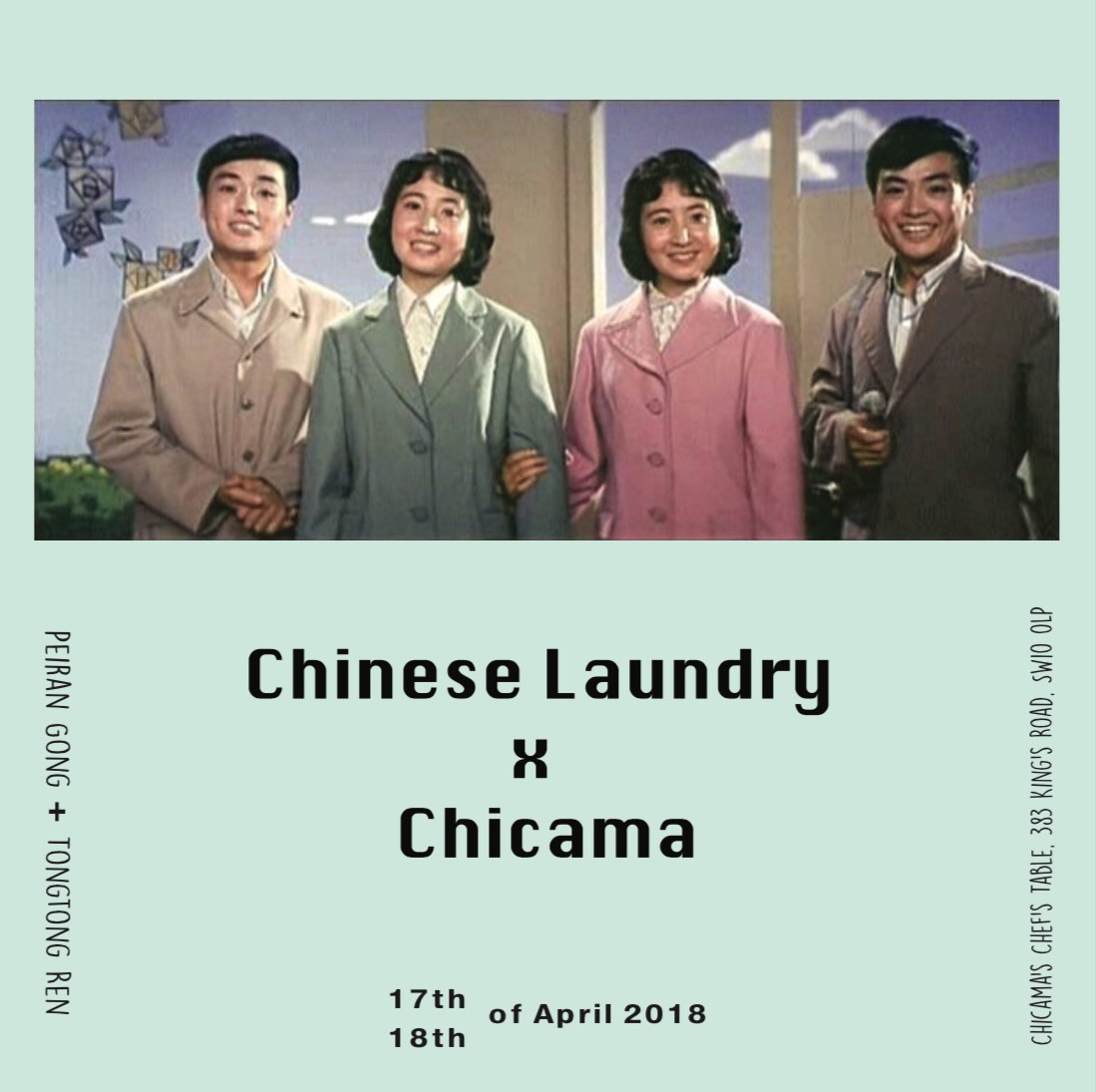 Chinese Laundry #popup dinner 17th - 18th of April
On the 17th and 18th of April, Chef's Table will be hosted by our dear friends, Chinese Laundry!
Peiran Gong and Tongtong Ren have a fondness for creating Chinese fare using anomalous ingredients, in order to achieve an authentic array of vibrant dishes; evocative of those home cooked family recipes they delighted in devouring as children.
One seating only, 14 spaces available each on the 17th & 18th of April at our sharing table, £65 per person (wine paring available for £35 per person). Tickets for this event will be flying faster than a Shaolin fist of fury. We therefore advice purchasing tickets well in advance to avoid any sense of disappointment. For more information, email yara@pachamamagroup.com
Please note, due to the nature of this pop up event, we cannot accommodate any vegetarian diners. Guests with other diatery requirements, please get in touch before booking.
Magical Chinese dragons laden with love to you, from all of us here at Chicama XxxX
sold out
Peiran grew up in a coastal town in Northeast China and was taught both fishing and foraging techniques by her father. Such disciplines led to a thorough understanding of the importance of fresh, locally sourced produce. Meanwhile, Tongtong was discovering the secrets of traditional Chinese cooking skills in her grandparent's kitchen.
After fusing their varying styles and techniques, this dynamic duo went on to create menus that use the very best British ingredients, to create sublime dishes with a profound sense of Chinese heritage.
They have been running residencies and pop ups all over London after a fire burnt down their original restaurant. The very same palpable tenacity that they apply to their business endeavors resonates throughout their array of astounding Chinese dishes; dishes that turn traditions on their heads and produce spectacular results in the process.